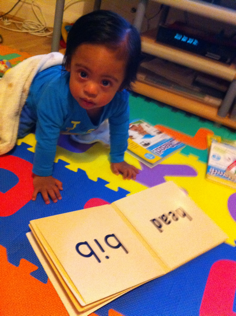 @10pm (ada exam ka cek oii..?)



Dah 3 nights in a row dekat pukul 11 baru tido.. Selalunya pukul 8.30 dh selamat in land of dream..

Maybe sebab tak sihat badan kot..?

Tapi mama rasa nk blame papa jugak. Tiap kali kalau papa balik, mesti he mess up with z's schedule. Hadoiii.. Tak larat lah mama nk kena train balik semula.

Mama pun bukanlah nk strict sgt, tapi mama rasa routine is a must utk anak/2. Terutama utk anak2 seperti Z. Supaya Z dapat memahami n bersedia utk menguruskan diri sendiri in future.

Z tido lah awal yer.. U need a good night rest. Besok boleh sambung blajar n main lagi.. Ni asik mengamuk jer sbb ngantuk, tapi tido tak jugak.. Besok siang pun mesti cranky lagi sbb tak cukup rest.. Sigh..