4-5 malam kebelakangan nih mama asik saja terjaga tgh malam.. Kadang2 sampai 2-3 jam baru tido balik.. Itupun kalau Z belum bangun. Kadang2 terus sampai ke pagi.. Apesal lah..

Mama spent the last 2 hours survey on creche/nursery. 2 hari lepas mama dh pegi tinjau yg dekat rumah nih. Tgk kat luar jer la.. Nampak mcm dodgy jer.. Mama berkenan dgn giraffe, tapi jauh sikit dr rumah. So, alang2 x bleh tido, mama survey pulak rumah dekat2 area situ..

Tapi mama x sure lah diorang ada kekosongan tak lagi.. Sbb giraffe nih mmg glamer kat sini.. N paling penting, mama x sure lah diorang accept tak special child mcm Z nih.. Ada lagi 1 creche tu mcm bagus jugak, and they accept special needs child. Tapi itu lagi jauh.. But boleh jer ambik bas.. Tak jauh sgt dari office mama. In case in future x de maid, boleh jer kot mama nk hantar n ambik Z. Hmmmm....

Anyhoo, ni gambar2 Z ketika menjemput mama balik kerja mgu lepas :)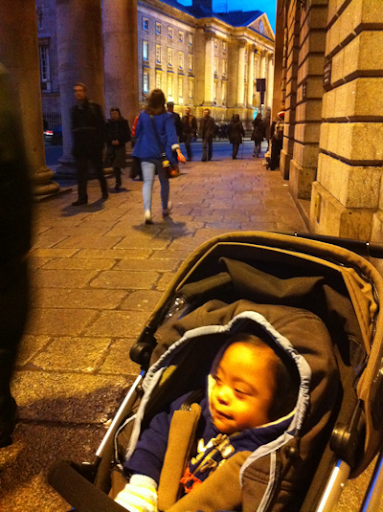 Mama loves you so much darling!!!